Online Document Management Solution
Get reminders when policy documents need renewed
Automatically replace all links to a document when you upload the latest version
Adding Documents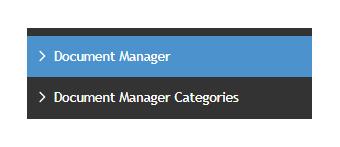 Adding is simple.
Select your document, give it a descriptive name, add the shortcut code (this becomes very important when adding a newer version of the document), and if the document is an image you can specify a width size.
You can also assign documents to different categories to make managing larger volumes easier.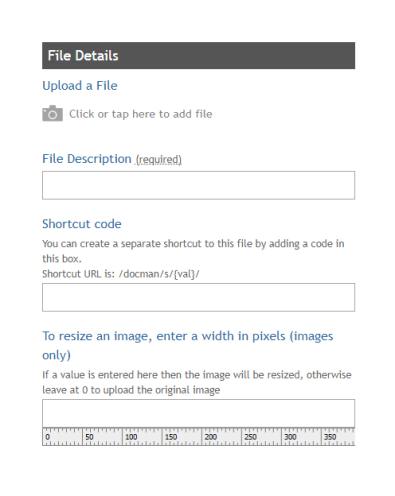 Automatically Remove out of date Policy Documents
Never leave an out of date document on your website again
Set the DOC solution to notify you if a document is out of date and remove the link(s) to it
Reminders and Expiration
Many documents, like policy documents, need to be renewed every 3 years or so.
Save time and effort keeping track of this, and use DOC to upload and assign links to your new website.
You can set 2 dates in the future in advance of the expiration date, and on these dates the DOC system will send you notifications, making sure you have plenty of time to create and upload the newer version.
Importantly this will save people accessing the older versions, as all links to the old document throughout your website, will be changed to link to the new latest version if you are using DOC.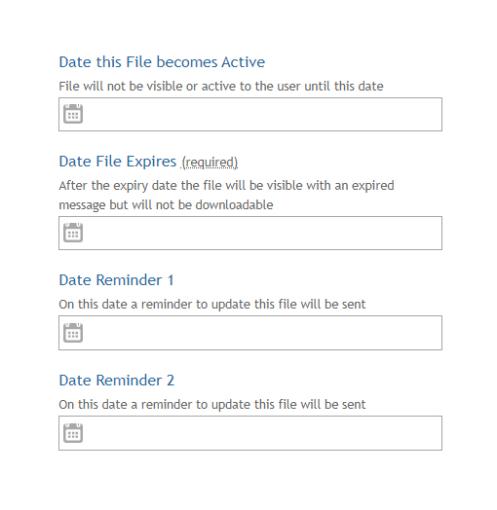 Online Document Management Solution
Never leave an out of date document on your website again
Automatically replace all links to a document when you upload the latest version
Access / Security
Create Different Levels of Security for Accessing Documents
You may wish different people accessing different documents
Simply assign to each document which group of people, or person, should have access.

Making Your Website Document Management Easier
Save yourself time and effort keeping track and keeping compliant
Contact us to find out more about how DOC can really help you manage your website documents